Allta Winter House now taking reservations
Allta Winter House, which opens again on Thursday, January 27, is now taking reservations for tables of two.
Initially, both Allta and Glovebox only took more considerable group reservations. But after listening to the feedback from customers they now offer some limited amounts of tables for two. You can check availability for the comings months on their website. There is still have some availability this Thursday for their first night back at the time of writing.
A fifteen euro per person booking deposit is required, which is redeemable against your final bill. On Thursdays and Fridays, they are open from 4 pm and on Saturdays and Sundays, they're available from one o'clock. They'll have a live DJ on Thursdays, Fridays, and Saturdays too.
Allta and Glovebox are located on level 5 of Trinity car park in the centre of Dublin. Enter Trinity car park from Dame Lane and take the lift to the fifth floor to get there. "Carpark" makes it sound like it would be cold, but Glovebox is a fully covered and heated indoor venue.
Allta was originally a Dublin wine bar on Frederick Street. Last summer, they relocated to Slane Castle in Meath for a two-month sellout stint. The winter house is a 12-course convivial dining experience cooked over a fire, continuing from their successful summer dalliance.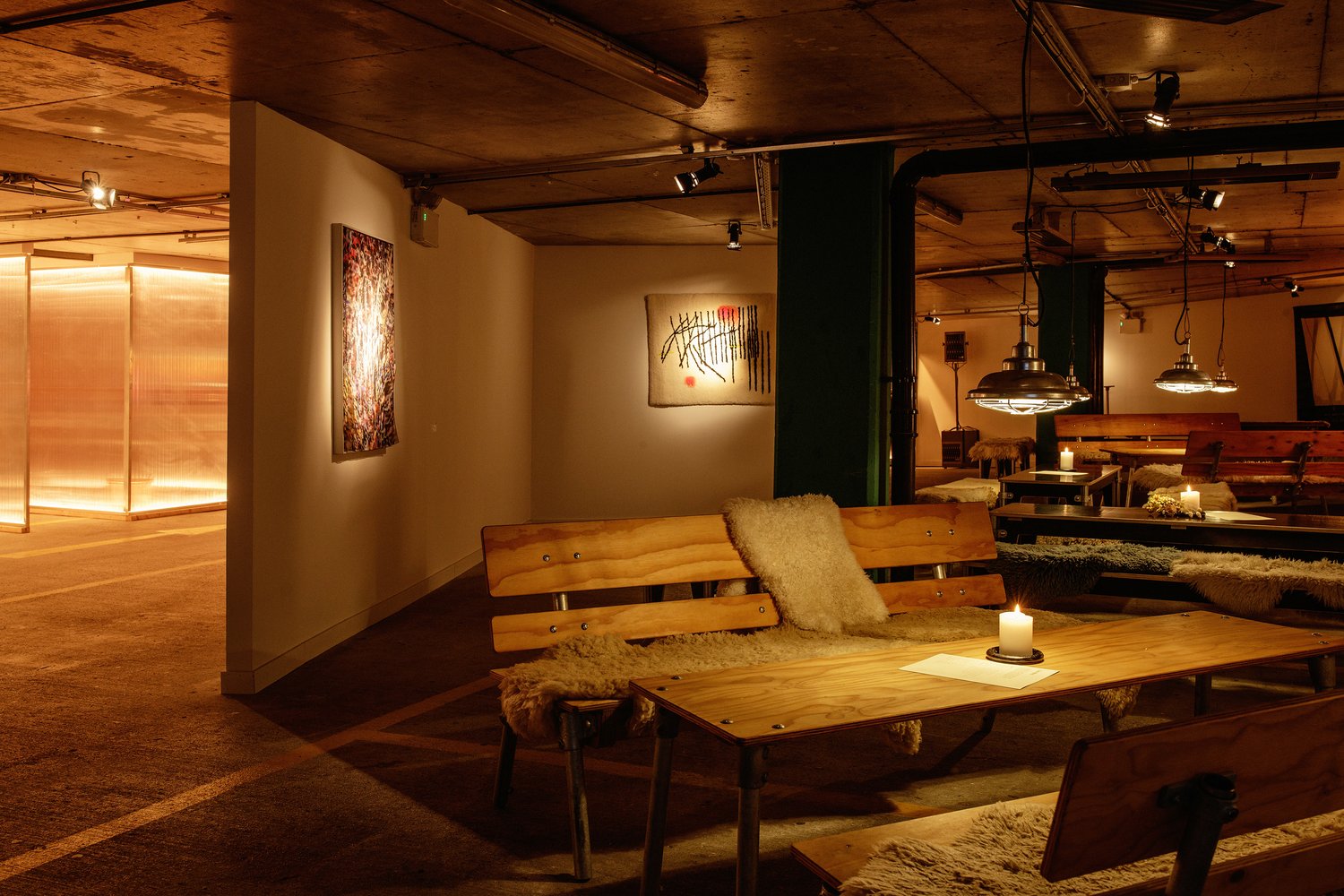 Glovebox is the bar area tailor-made for pre or post-dinner drinks. Speaking about the venture, Niall Davidson of Allta said: "We're only in this car park for a short time, so we wanted to make it memorable, unique and different, while also reflecting some of the things outside food in which we all share a deep interest. We've been lucky to have had the support of BCP Capital, who have understood our vision and been as passionate as us in bringing it to life. "
Elsewhere on Char: 5 of the Best Sustainable Sparkling Wine