7 Dublin swimming spots to cool down at this week
Since the weather has suddenly decided to perk up, you might be wondering where you can find a decent beach in Dublin this bank holiday weekend.
We've compiled our top picks for places to swim in the capital that aren't the basic options like the Vico Baths or Forty Foot. With beautiful scenes, hidden spots and little-to-no crowds, there's something for everyone on this list.
The well-connected spot – Bull Island, Clontarf
Perfectly situated on the coast road, Bull Island has a certain vintage charm due to its changing stations and steps down to Dublin bay. With plenty of places to grab a post-swim snack like Happy Out and Kanoodle, this spot is perfect for a spontaneous swim after work.
A stone's throw from a chipper – Balscadden Bay, Howth
Popular with locals, Balscadden Bay is a small beach close to the sea wall in the coastal village. A ten-minute walk from multiple chippers and plenty of shops that stock 99s, this beach is perfect for anyone looking to explore more of what Dublin has to offer.
The well-hidden spot – Red Rock and Sutton Dingy Club, Sutton
A "blink and you'll miss it" type beach.
Accessible by a set of steep stone stairs, this spot is perfect for beginner sea swimmers. If you have one, bring along a paddleboard. Make sure to watch the tide though.
The one for the thrill-seekers – Low Rock, Portmarnock
Plenty of waves and quieter than its sister beach, High Rock, this spot is suited to more advanced swimmers. If you fancy a bit of diving, you can visit High Rock up the road.
The one with plenty of space – Portmarnock Beach
An oldie but a goodie. This massive beach is great for those looking to go somewhere accessible but not too crowded. Simply walk along until you find a spot that isn't too busy, and grab a 99 from one of the vans parked on the beach.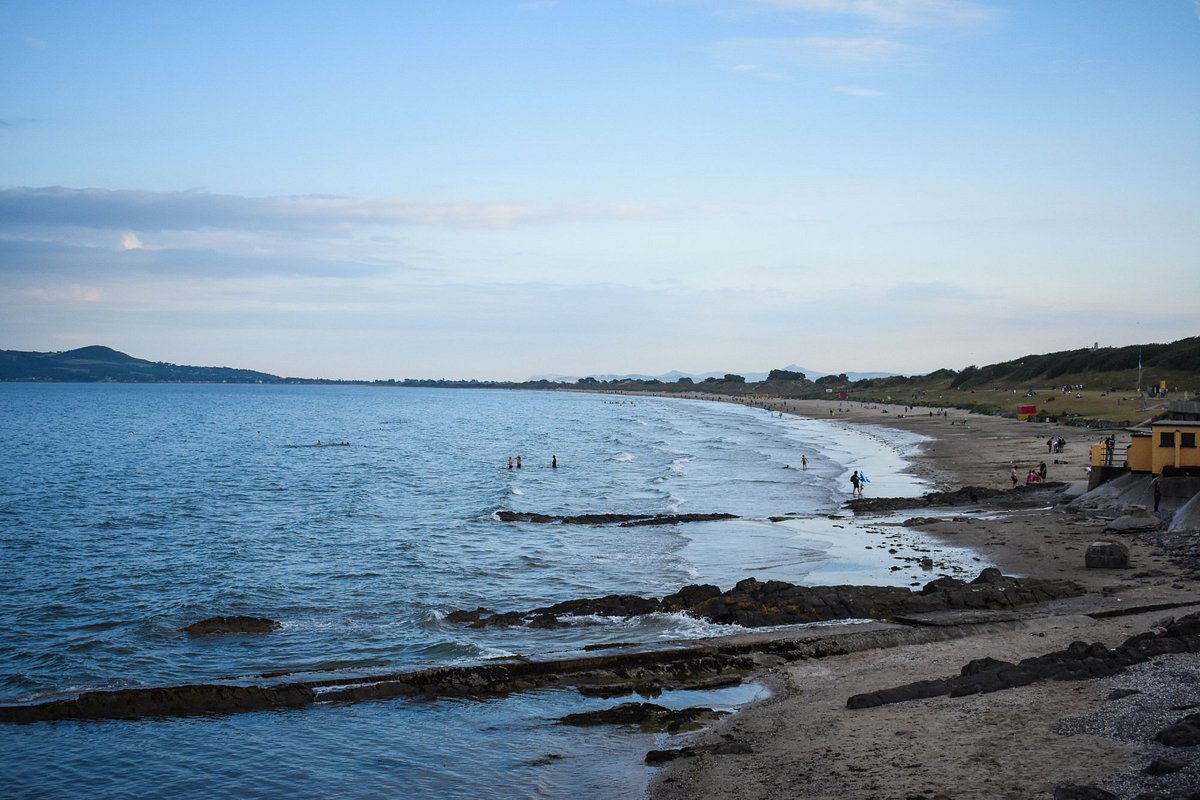 A walker's dream – The Martello Tower, Sutton
Tucked away amongst the Howth cliffs, the Martello Tower beach is perfect if you want to bring your dog on a sunny day trip. Bring plenty of snacks for the walk.
The one away from the crowds – Bulloch Harbour, Glenegeary
If you don't want to be swamped at Seapoint or Forty Foot, but don't fancy leaving the south side, Bulloch Harbour is a well-kept, quiet alternative. Located along the DART line, this harbour is easy to commute to from the city centre.
Elsewhere on District: 5 things in every Dubliner's bag this week