The Dublin artist reimagining the capital's pubs in Lego
Gianni Clifford has been recreating his favourite watering holes in Dublin and its resulted in a collaboration with miniature brick company Lego.
While the first lockdown wasn't exactly a welcome development, it did give us a time to slow down and enjoy hobbies we'd neglected and rediscover the little things in life we can take pride in.
Dublin designer Gianni Clifford used his time in quarantine to build tiny versions of his favourite pubs in the capital and it has resulted in a collaboration with the Danish toy giants.
He's shared his work on Instagram and captured the essence of the city's iconic spots in a time we miss them most.
Pubs he has recreated to date include Grogans, Anseo, The Long Hall on George's Street, The Lord Edward Pub and The Harold House.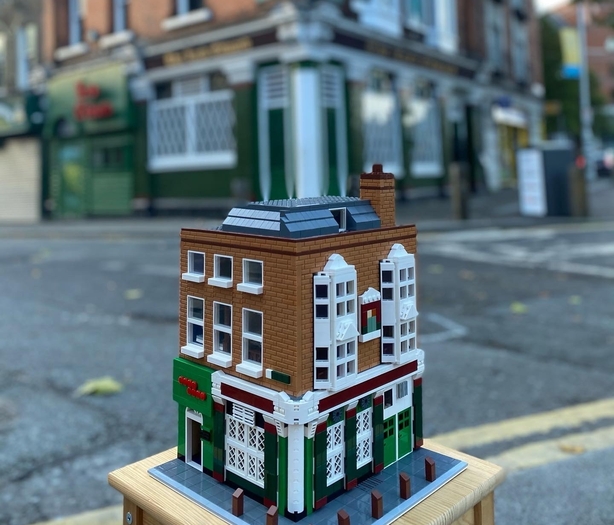 Gianni has even gone as far to add snugs and creamy pints into his recreations.
Moving forward, Gianni has been creating other replicas of iconic spots in the city such as the generating station in Poolbeg.
You can visit Gianni's website here and purchase his Lego recreations here.